Kitchen Appliance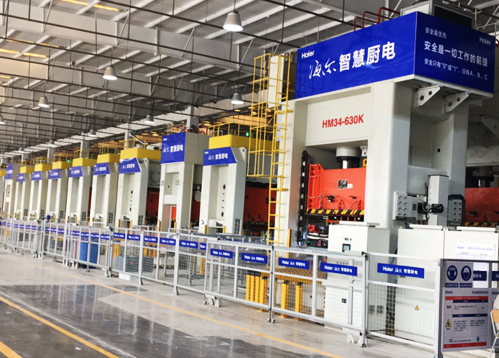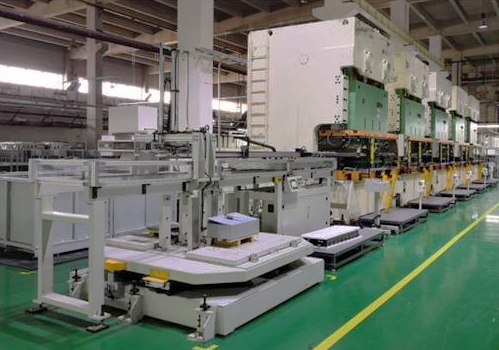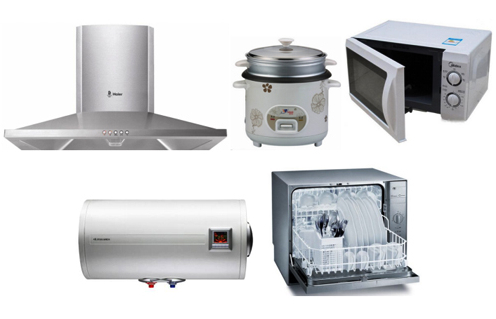 The automatic production line of the upper and lower casings of the electric heating smoke chamber consists of 3 CNC door hydraulic presses, 5 open single point presses, and 2 double-station sheet feeders. 12 sets of independent manipulators, 1 transfer conveyor, 1 set of pre-riveting machine, 2 sets of turning machines and 3 lines of tail skin twisting line, which is an economical and efficient solution for automatic stamping of cabinet parts in the household appliance industry. The line realizes continuous automatic stamping operation of multi-machine independent robot, which has stable work and high production efficiency.
Production line for the industry
◆Hardware industry
◆Home appliance industry
◆Automotive industry
Production line technical characteristics
◆The production efficiency of the whole line reaches 3~4/pieces;
◆The hydraulic machine adopts servo control technology: energy saving 20%-50%, repeat positioning accuracy ±0.05mm;
◆The hydraulic system adopts the plug-in valve integrated system, which has reliable action, long service life and small hydraulic impact;
◆Three-cylinder structure formed by increasing speed cylinder + master cylinder, the rapid downward speed of the slider is controlled by hydraulic system to improve work efficiency;
◆The accuracy of the press reaches the JIS level 1 accuracy;
◆Using Japan azbil (TACO) safety double valve to ensure the safety and reliability of clutch operation;
◆The slider mounting height is electrically adjusted, digital display, display accuracy 0.1mm;
◆The balance cylinder is made of Taiwan Yuxiang manual thin oil lubrication, which improves the service life of the flat cylinder;
◆Pneumatic components (gas treatment, pressure regulator) use Japanese SMC products;
◆Automatic electrical control adopts Mitsubishi PLC for centralized control to effectively ensure the reliability of the electronic control part;
◆The independent manipulator is suitable for the transfer of various sheet metal stamping parts such as electronics, home appliances, automobiles and hardware;
◆Transfer and lift 2 axes are driven by Mitsubishi AC servo motor. The feeding stability is excellent, the positioning accuracy is high, the transfer speed is fast, and the transfer distance can be customized according to the actual arrangement pitch of the customer punch or die;
◆Automatic operation panel is equipped with LCD human-machine interface (HMI, monitoring operation status, strengthening work safety;
◆ According to the number of stamping projects, 2-10 punch presses can be connected to form an automatic press line.
Production line special needs
◆According to the user's process requirements, add oiling machine, filming machine, tapping machine, turning machine and other devices between the processes;
◆ According to the customer's process requirements, we can customize the optimal press parameters. At the same time, we can provide solutions for stamping automation related equipment such as robots, robots, loading equipment, molds and specific products, and realize the turnkey project of automatic whole line.