Household Appliance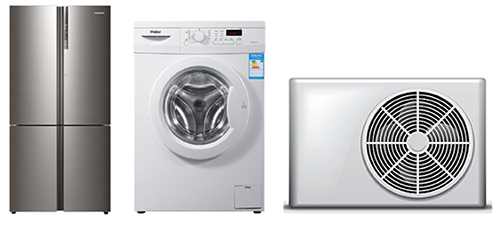 The automatic stamping production line of small household appliances consists of two single-point high-performance press, two single-point high-performance press, one three-machine integrated servo frame leveling feeder and four independent manipulators. It is an economical and efficient solution for automatic stamping of small and medium-sized workpieces. It can automatically complete the whole line stamping work with stable performance and high production efficiency.
Production line for the industry
◆Household appliance industry
◆Hardware industry
◆Automotive parts industry
Production line technical characteristics
◆The production efficiency of the whole line is 8-10 times/min;
◆Pressure precision This achieves S1 accuracy;
◆The fuselage adopts the overall welded gantry structure, the machine body has high rigidity and high strength;
◆Using a combined dry pneumatic friction clutch-brake, the transmission torque is large;
◆Using imported hydraulic overload protector, the action is sensitive and reliable;
◆The slider mounting height is electrically adjusted, digital display, display accuracy 0.1mm;
◆Using eight-sided high-precision long guide rail, the guiding precision is very high, and the precision retention is very good;
◆ Adopting Japan Fengxing Safety Double Link to ensure the safety and reliability of clutch operation;
◆Lubricated with electric grease, progressive distributor with lubrication fault detection switch;
◆Pneumatic components (gas treatment, pressure correction) use Japanese SMC products;
◆Electrical control adopts Mitsubishi PLC for centralized control to effectively ensure the reliability of the electronic control part;
◆Integrated panel with electronic cam and touch screen can realize various monitoring and signal indication;
◆Manipulator control system adopts Mitsubishi Q series servo control system to ensure synchronization, high stability, high efficiency, high precision and high safety performance.
Production line special needs
◆ According to the customer's process requirements, we can customize the optimal press parameters. At the same time, we can provide solutions for stamping automation related equipment such as feeders and molds, as well as specific products, which can realize the turnkey project of automatic whole line.